This year, the Iberian Tech Summit was held for the first time. This event was set up to make people in the Olhão region (Algarve) more familiar with technology and also to bring more technology to the region to show that there is more like tourism in the region. Another point they encounter is the fact that the English language is less established than, for example, with us, which is why there were also a lot of sessions that were given in Portuguese.
The event started on Friday with a number of workshops and a hackathon. I myself participated in the hackathon so unfortunately I can't tell you much about the workshops.
The hackathon had been on my list to participate in for some time since I have seen it at other events before but never had the opportunity to participate. The hackathon was organized by Chris( https://www.linkedin.com/in/chrishuntingford/) , Will( https://www.linkedin.com/in/williamdorrington/ ) and Mats ( https://www.linkedin.com/in/matsnecker/ ) and sponsored by Ans group( https://www.linkedin.com/company/ans-group-plc/ ) and knk ( https://www.linkedin.com/company/knk-business-software-ag/ )
Within the hackathon, the intention was to try to tackle a social or environmental environment with your team, by coming up with a plan, then working it out with tools within the Power Platform and presenting your plan and elaboration at the end of the day.
Within the team I was in, it was a nice mix of nationalities and knowledge. The team consisted of a Spaniard from Copenhagen, a Portuguese from the Netherlands, a Portuguese and me from the Netherlands. My three colleagues all had knowledge of the Power Platform and I did not know at all, that was also 1 of the reasons to participate in order to gain some broader knowledge
Our idea was to turn cleaning up waste into a game with which you could earn a certain incentive depending on the type of participant, a private person or business. For companies perhaps in cooperation with the municipality a kind of official green certificate or perhaps a benefit in taxes, and for private individuals a kind of prize such as Lego, gift vouchers etc.
For the technical solution, we have developed a solution with multiple steps and technologies.
Canvas app to take photos of waste and store them in Dataverse
A workflow to extract new photo from Dataverse and send it to Cognitive Services
by means of.AI classify the waste and assign a number of points to it on that basis
A Model Driven App (MDA) to manually check the photos that come in
A canvas app which displays QR codes on eg. Trash cans can scan as soon as you dispose of the collected dirt
Then a hash is also made of the uploaded photo so that you cannot use the same photo more often to get more points.
The other team members started with the backend services like Dataverse and the Cognitive Services.
Since I had the least knowledge of the Power Platform possibilities, I started with the canvas app to take photos and upload them to Dataverse.
On the one hand, creating a canvas app is relatively easy, but if you also want it to do some things, there is a bit more to it, fortunately I could ask some people for help here and there and at the end of the day I still had a working prototype, And the other team members had the backend as far as possible.
Unfortunately, time was limited so we had to skipper with what was and was not going to implement. At one point we had 30 minutes before the presentations started, so we quickly made slides with the plan, the elaboration we had come up with and a demo of the things we already had working. With about 5 minutes left on the clock, this was also done and we could catch our breath.
There were a total of 4 teams that were going to present their ideas and a total of 4 judges to determine who would be the winner. The judges were Kaila( https://www.linkedin.com/in/kaila-bloomfield/) , Keith( https://www.linkedin.com/in/keithwhatling/),Carl( https://www.linkedin.com/in/carlcookson/ ) and Ben den Blanken ( https://www.linkedin.com/in/bendenblanken/) .
After the 4 presentations were given, the judges deliberated and after 10 minutes of stress for the participants, they came back with the results. After first telling the other 3 teams what they liked about the plans, the biggest surprise came for us, they turned out to be so impressed with our plan, partly due to the fact that described a big problem and a relatively simple solution that was also easy to realize for companies and individuals that our team was the winners of the hackathon, The cooperation as a team that we showed could also count on their approval.
We couldn't believe it, but it still gave a wonderful feeling, partly because I have never been involved with Power Platform. We all won a nice box of Legos. Unfortunately they only had 3 so I still get some sent to me.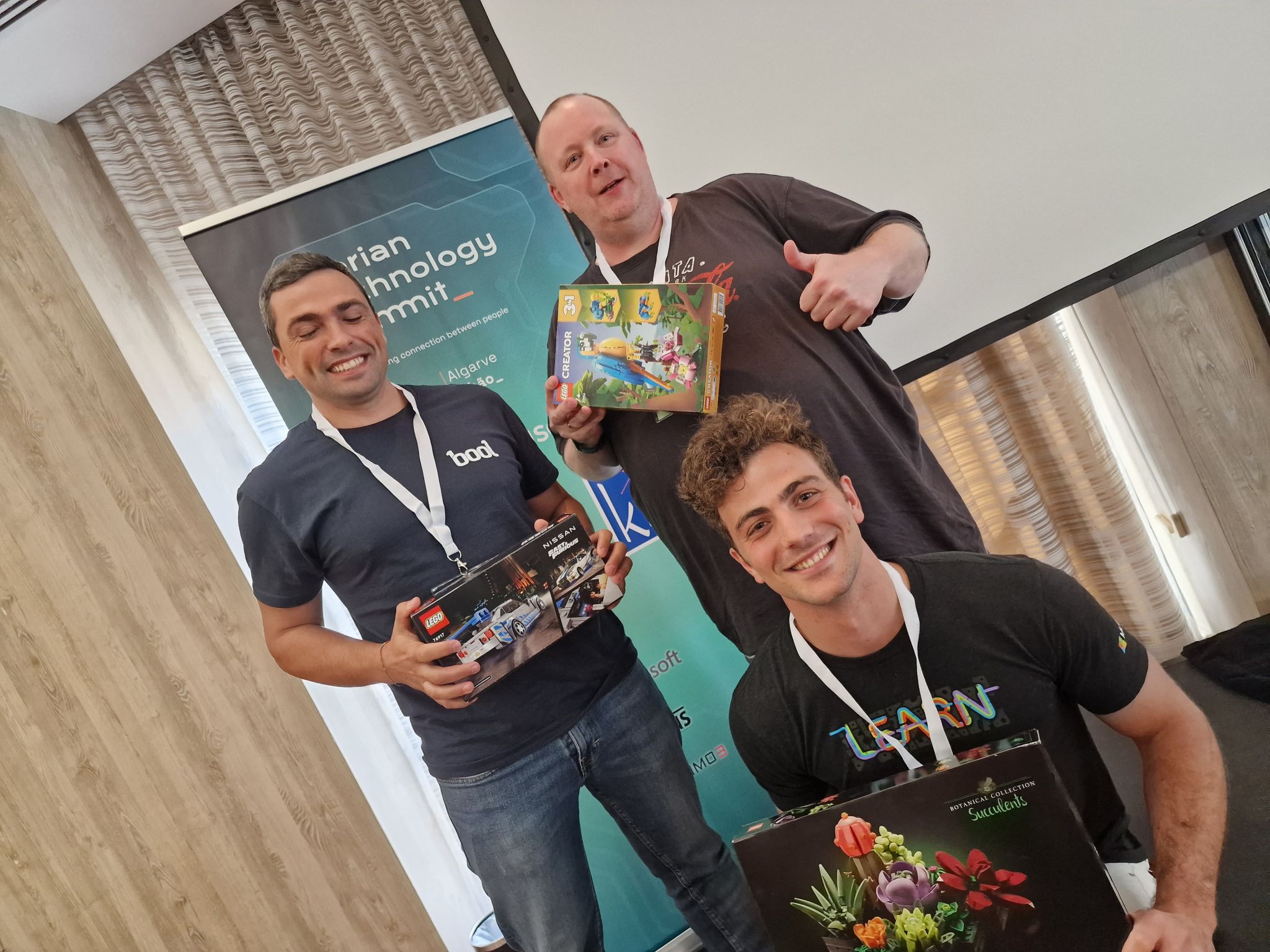 There was also a social event on Friday evening with some music so that the participants and speakers who were already present could have a pleasant evening.
Saturday
The event kicked off Saturday morning at 9:30 a.m. with a speech by the governor of the region and a keynote by Maira Wenzel ( https://twitter.com/mairacw ) Microsoft Principle PM.
After this, the sessions started around 10 am. There were multiple simultaneous tracks and English and Portuguese. I myself went to the following English sessions:
Yannick Reekmans Yannick had a nice one about how you can automate things for yourself through Power Automate. For example, he showed ways to, for example, automatically place incoming e-mails from certain addresses and with certain subject lines in the accounting package, to approve declarations or vacation days.

Erwin de Kreuk Erwin had a session on how to automatically generate a database with Synapse without code, insert data and show this in a report

Michelle Wong Michelle had an interesting session where she showed two new ways in Power Apps to generate apps from drawings and another option called Figma. Both products are still in preview

Mark Christie Mark had a session on some steps and choices he had made in setting up his business and capabilities and options with Microsoft Partnerships. This was a very interactive session, in which the audience was involved a lot.

Zoe Wilson Zoe has drawn on her own experiences of how she grew up as a middle class, first went to university within the family, and continued how she grew in her career, and the problems and prejudices she faced as a woman and how she is now a Senior Director at Avanade
It was a fantastic event and certainly for a first time a reasonable number of visitors. Afterwards we talked to some people from the organization, but there were about 350 people and the Portuguese session was slightly better attended than the English session.
The organization has put together a nice event and there are rumors that there will be a second edition next year. The expectation is that many more speakers will register because they now have on the social media channels what a beautiful location and environment it is there.
Compared to The Netherlands, when I left Thursday morning it was around freezing and when I landed at Faro airport around 8:30 it was already 21 degrees.
Furthermore, some photos of the beautiful location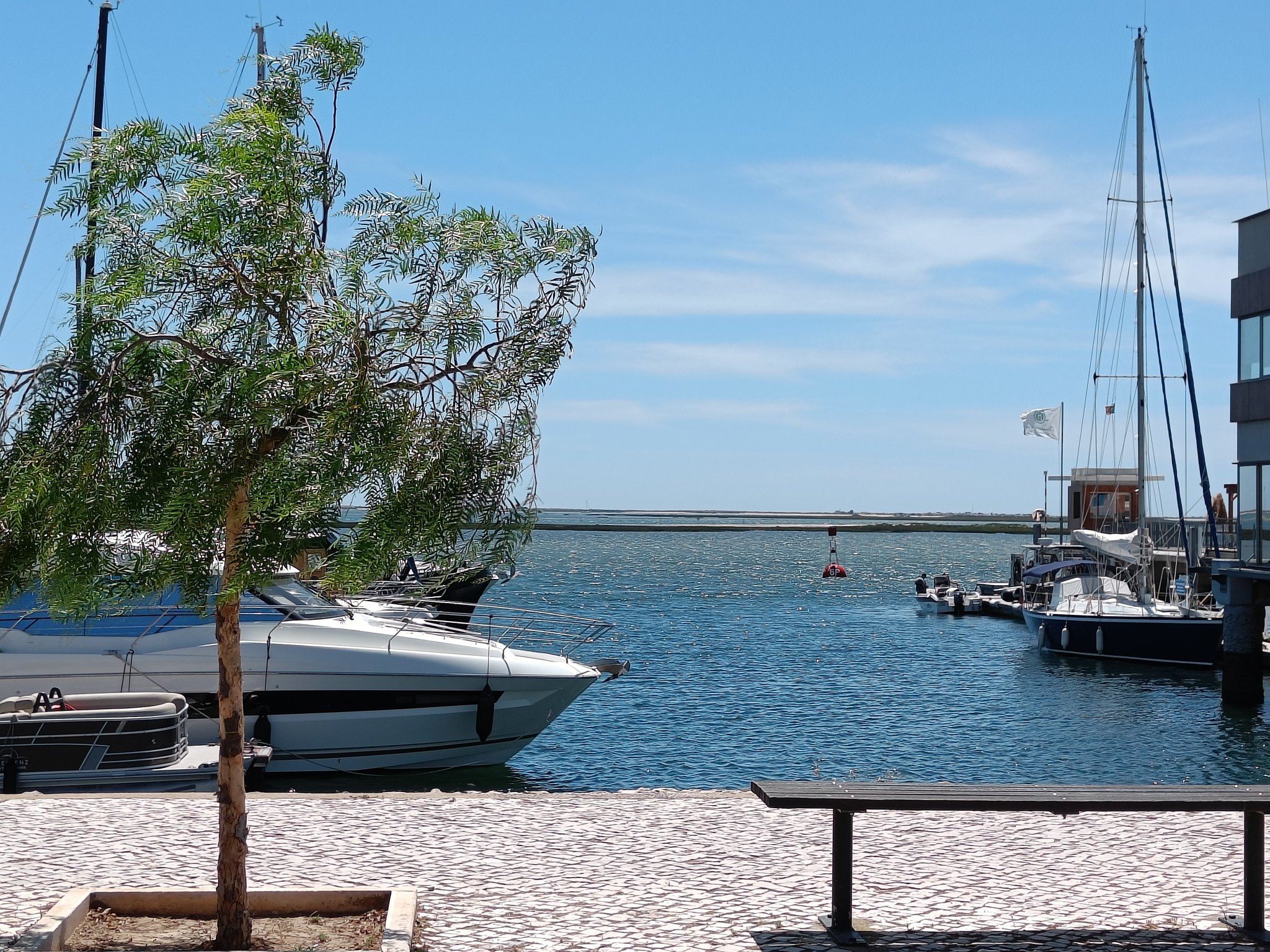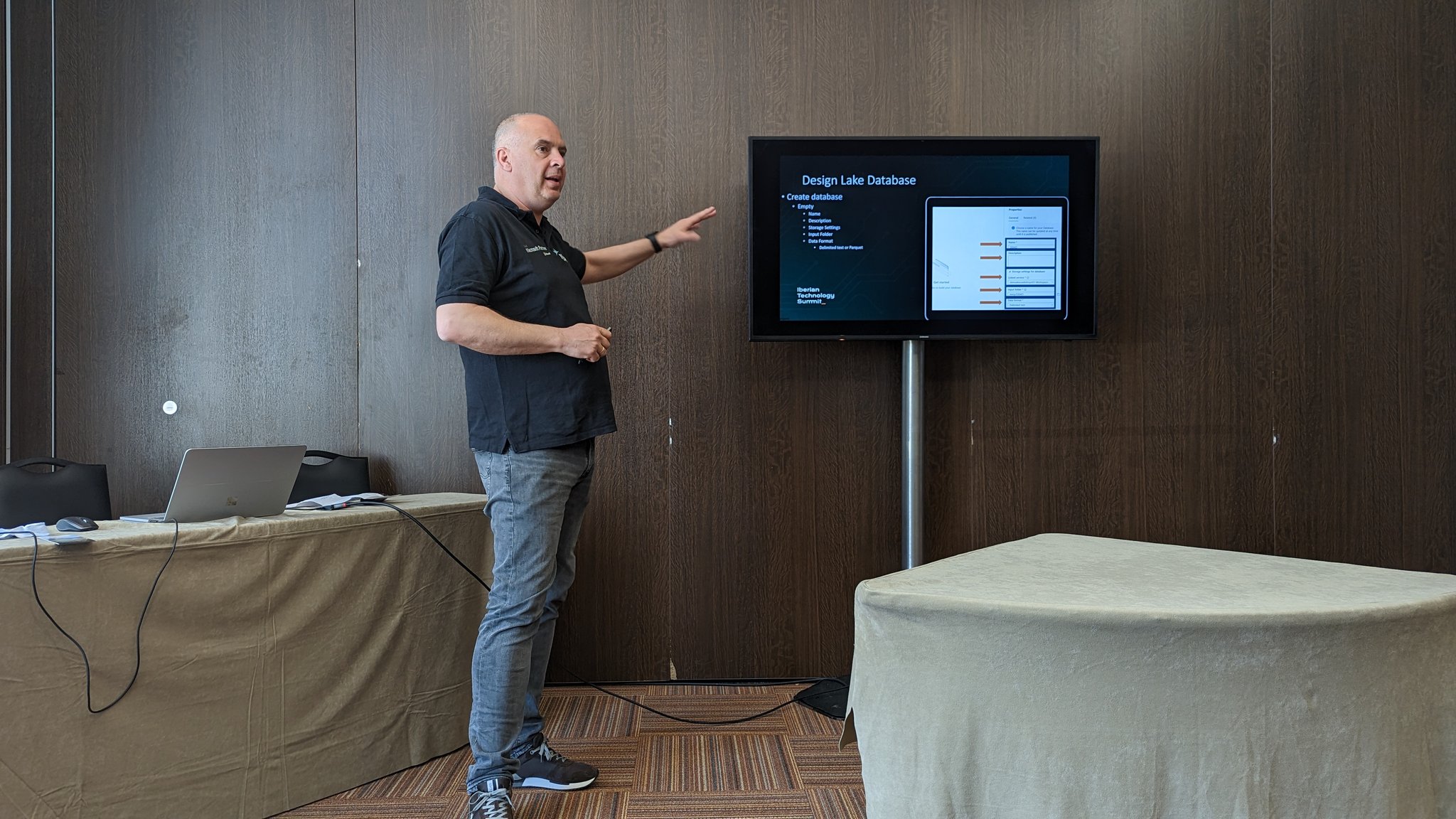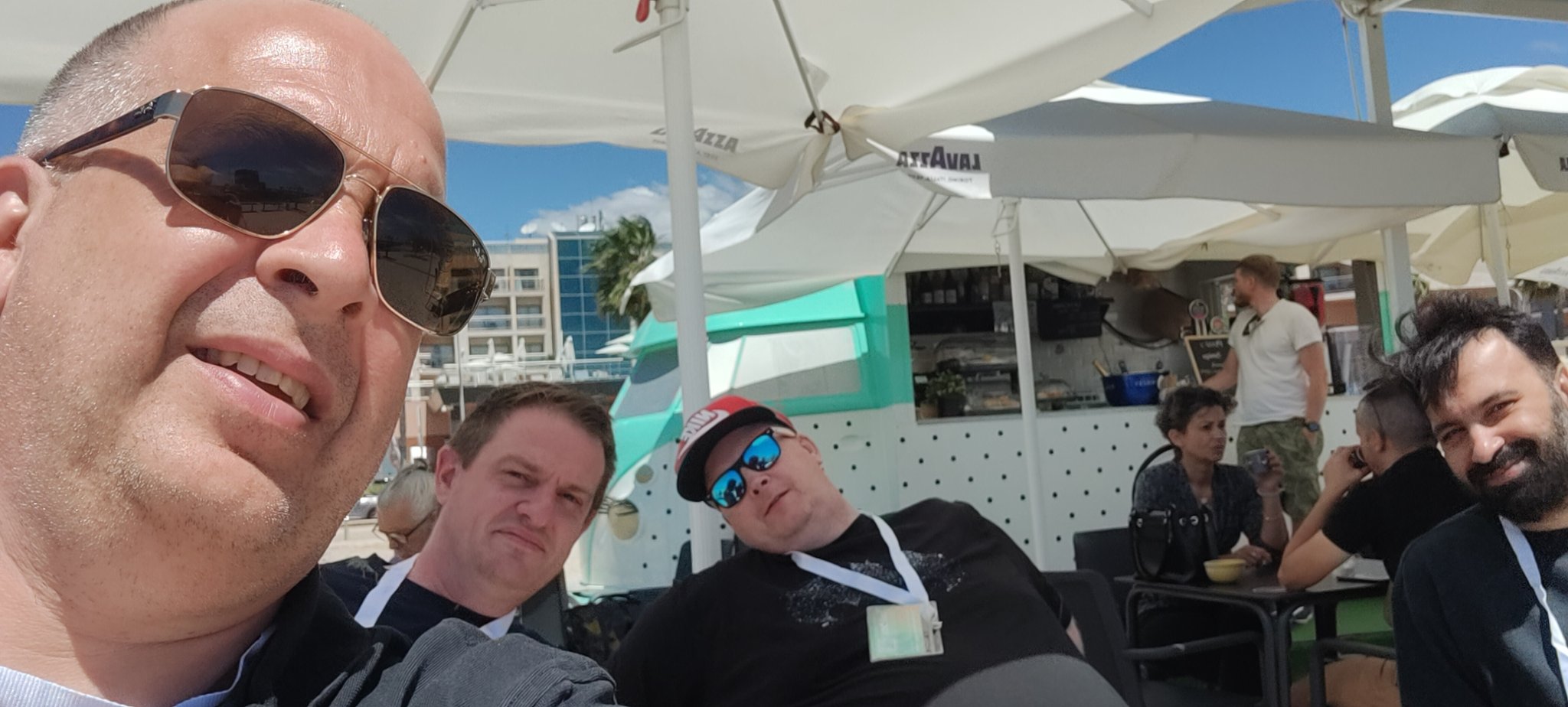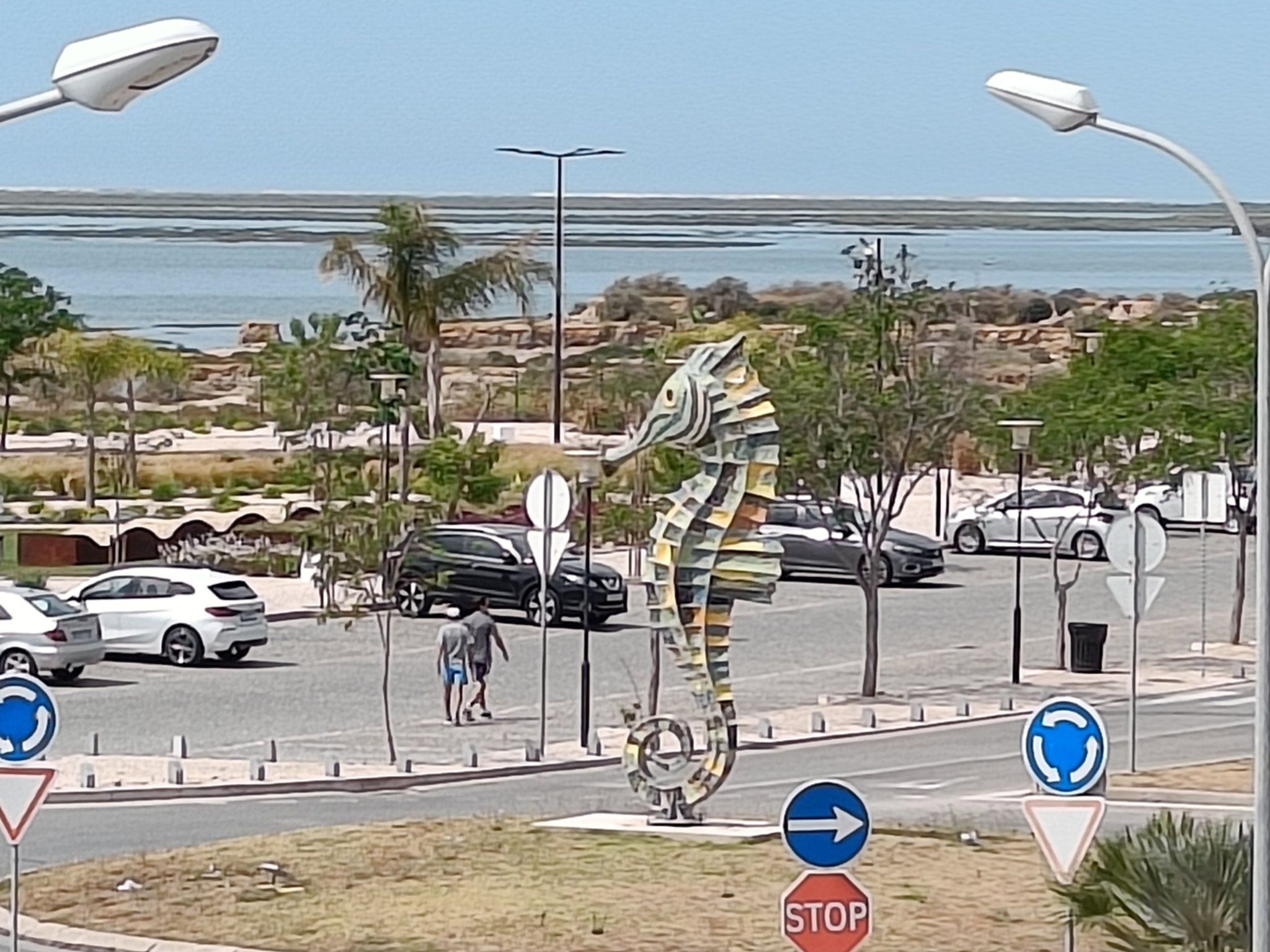 ---