Scottish Summit 2023
Saturday 5 August was the Scottish Summit 2023. This year it was, not as the name would suggest in Scotland, but in Manchester.
More information about the event: https://scottishsummit.com
For this edition I was invited as a volunteer and speaker. The event was held in https://ua92.ac.uk/ .
This is a nice location, also with some history. The building was first a Kelloggs factory and has been converted into a university campus.
It is also easily accessible by various types of public transport or by car, as it is located right next to the Old Trafford Cricket Grounds (https://emiratesoldtrafford.lancashirecricket.co.uk/ ) and right next to the Manchester United stadium (https://www.manutd.com/en/visit-old-trafford/museum-stadium-tours )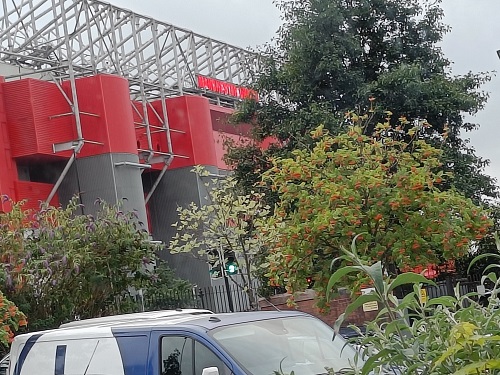 On Friday afternoon we started preparing for the event. Among other things, preparing all lanyards with badges for the speakers, sponsors and visitors, preparing the speakers shirts and because there was also a possibility to order a hoody and some other items in advance, these all had to be sorted and prepared.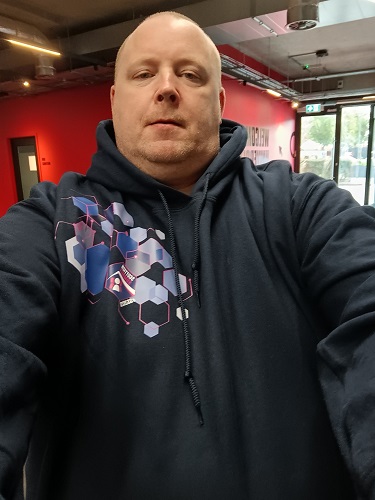 Also the banners for the event prepared everywhere and then with about 50 people, delicious something to eat at Cosmo Manchester (https://www.cosmo-restaurants.co.uk/restaurants/manchester ).
On Saturday morning the day started early, at 7 o'clock together with the organization to the location, so that the sponsors could be received. The sponsors help set up their stands, and a final check of the different spaces that were available to check that the technology did what it was supposed to do and that all the room layout was made as requested.
From about 08:30 the visitors started pouring in and the space was nicely filled. The sessions started at 9:25. Instead of a keynote, a fimp was recorded this year and it was shown at the beginning of the first sessions: https://www.youtube.com/watch?v=fvjHflHE1-Y
The full schedule of all sessions of the day can be found here: https://scottishsummit2023.sessionize.com/schedule
As a volunteer I spent most of the day conducting interviews with various speakers and visitors of the event, and also made some videos with the sponsors so that they could tell more about their company.
The interviews with the speakers will soon appear on https://twitter.com/scottishsummit and https://www.youtube.com/@ScottishSummit/videos
Unfortunately, my session did not take place, so I had more time to help as a volunteer on the one hand and also to visit some sessions at my leisure.
It was another fantastic event, with about 90 speakers and eventually about 400 attendees out of the 500 who signed up who also attended.
The dates and location Scottish Summit 2024 have also been announced. A final fun fact for this edition is that I will also be involved, but this time as 1 of the organizers.
Announcement 2024: https://www.youtube.com/watch?v=X_sSQvF_3vk
And Sunday back home, in the afternoon from Manchester Airport back home, it was a pleasant flight this time as we were together with 5 acquaintances.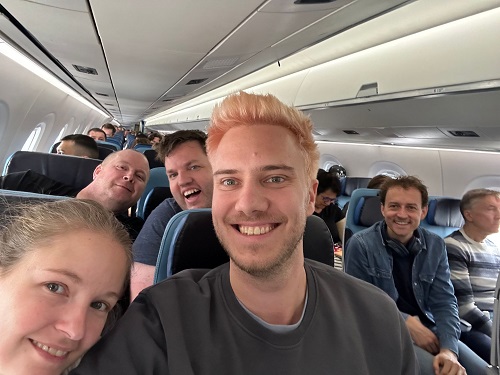 ---